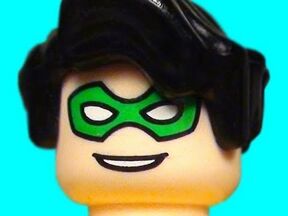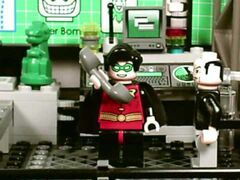 Timothy Drake
, or
The Second Robin
(Third in the DC comics series) was taken in by
Batman
(Sincerely unknown why). He became Robin after
Dick
became Nightwing. Usually he says he will quit and leave but he never does. In an episode, he tried to kill Batman when he joined the villains, and when he got jealous of
Batman's Girlfriend
. He is voiced by
Forrestfire101
in the whole series. Unlike Dick, he now wears the robin suit with black sleeves and pants with a bat-cape, similar to Batman's. He is killed randomly throughout the films.
In "Nightwing's Return" Robin joins the villians. While trying to fight Nightwing, he accidently trips and slices off his own head with a mechete. In the Joker's Team Up film, Tim actually started to act less like a homosexual. It is possible he will finally hit puberty after a 13-year old delay and get a deeper voice, along with more respect from Batman.
Ad blocker interference detected!
Wikia is a free-to-use site that makes money from advertising. We have a modified experience for viewers using ad blockers

Wikia is not accessible if you've made further modifications. Remove the custom ad blocker rule(s) and the page will load as expected.